Joanna Clyde Findlay, MFT, ATR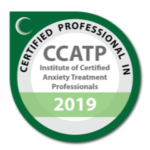 Joanna Clyde Findlay is a licensed Marriage and Family Therapist and Registered Art Therapist who has been working as a psychotherapist in USA, France and the United Kingdom for nearly twenty years integrating family therapy, art therapy, interpersonal neurobiology and mindfulness practices.
Joanna has a warm compassionate style, engaging with children easily and employing a creative, collaborative approach to her clinical work. She has worked with children, adolescents and families struggling with anxiety, OCD, depression, emotional regulation and attachment challenges. Joanna believes in providing psycho-education to parents regarding children's developmental capacities and needs and empowering them with strategies and tools they can use to help themselves. She works hand in hand with families to support them in the "Nitty Gritty" of what to do. Her work with young children focuses on supporting secure attachment and healthy boundaries. Joanna genuinely believes that well-being is founded on an integration of cognitive, emotional and behavioral resources, helping children and parents be happier, more resilient and more fully themselves.
Joanna is Adjunct Faculty at the California Institute of Integral Studies San Francisco, CA. She publishes and presents nationally and internationally on the clinical application of art therapy and relational neuroscience. Joanna is a certified Mindful Motherhood Trainer, yoga instructor and long -term mindfulness practitioner. She is a fluent French speaker and loves to hike, draw and sculpt.
We had a great experience working with Joanna. She really knows how to connect with kids. She is natural and playful and warm. Our daughter loved seeing her and she radically helped with her anxiety. We highly recommend her.

– Julie, San Francisco